182 | THE FASHION WORLD OF JEAN PAUL GAULTIER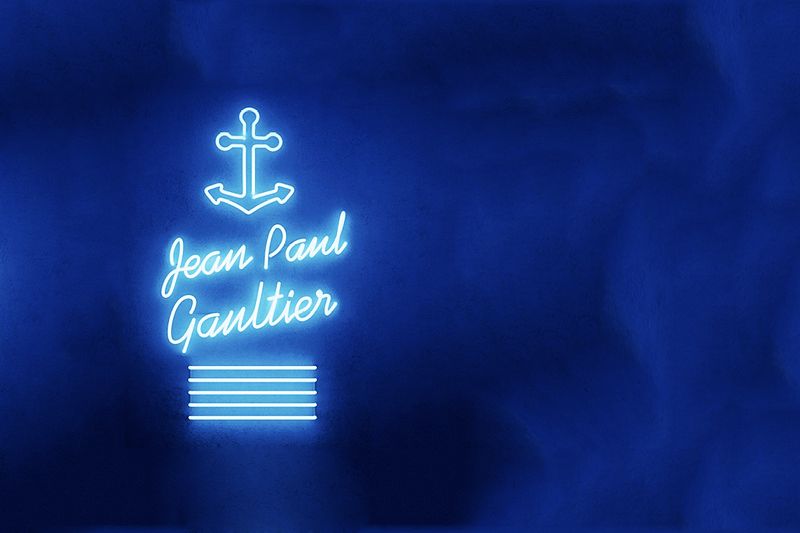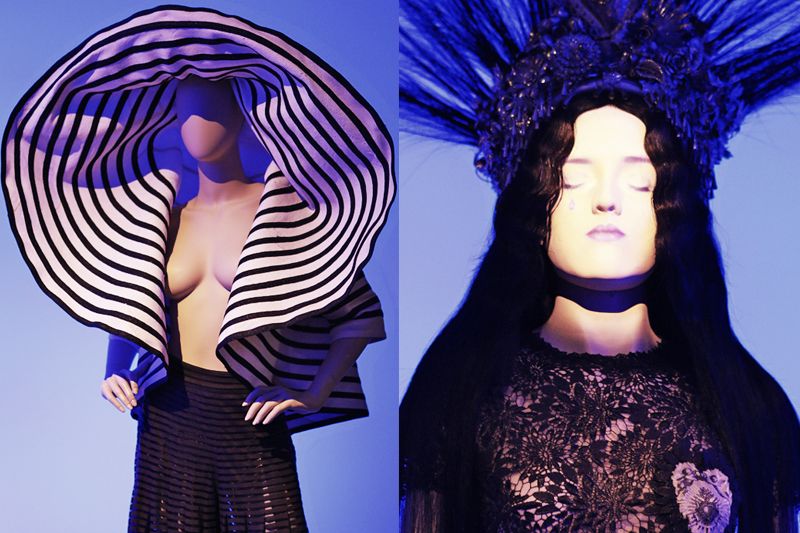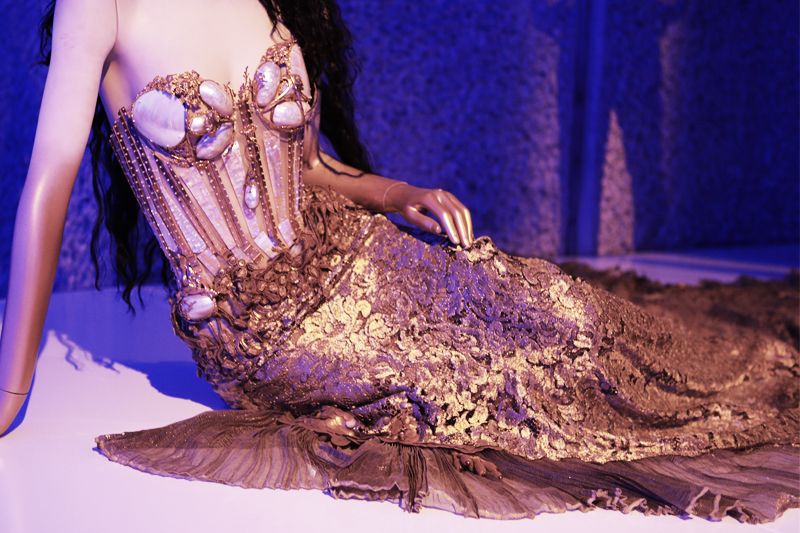 April 2014, the Barbican, London, UK.
The Fashion World of Jean Paul Gaultier: From the Sidewalk to the Catwalk, a retrospective of one of the most iconic and daring designers in fashion. To say I was excited as I walked into the exhibition would be an understatement. It was as though a child with an overly sweet tooth found himself in Willy Wonka's Chocolate Factory. Gaultier's work is a tribute to sexual empowerment and the vast diversity of beauty. From delicate Gaulter pinks, pale virgins and lingerie as outerwear to dark femme fatales, androgynous vamps and the European punk scene, one can see that Jean Paul Gaultier's perception of femininity is far from streamlined.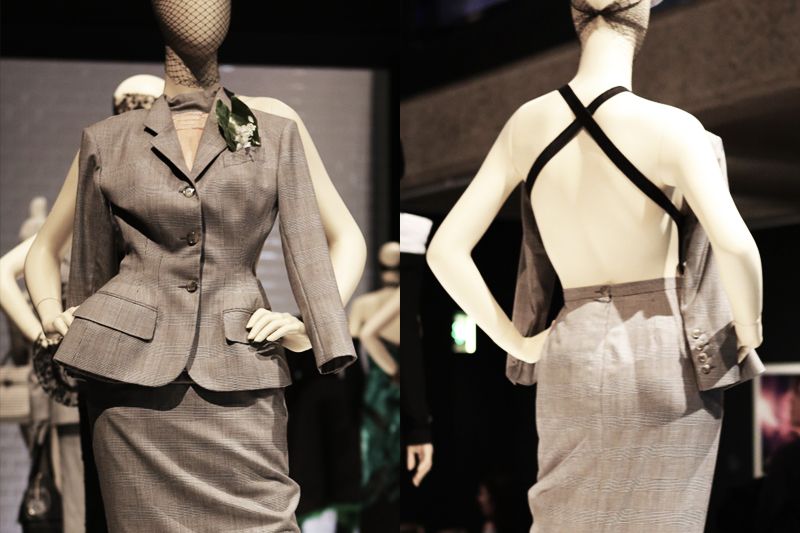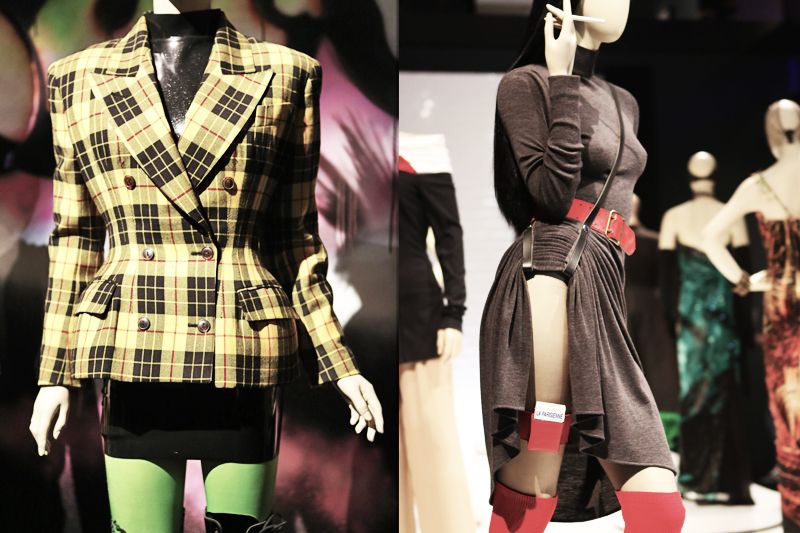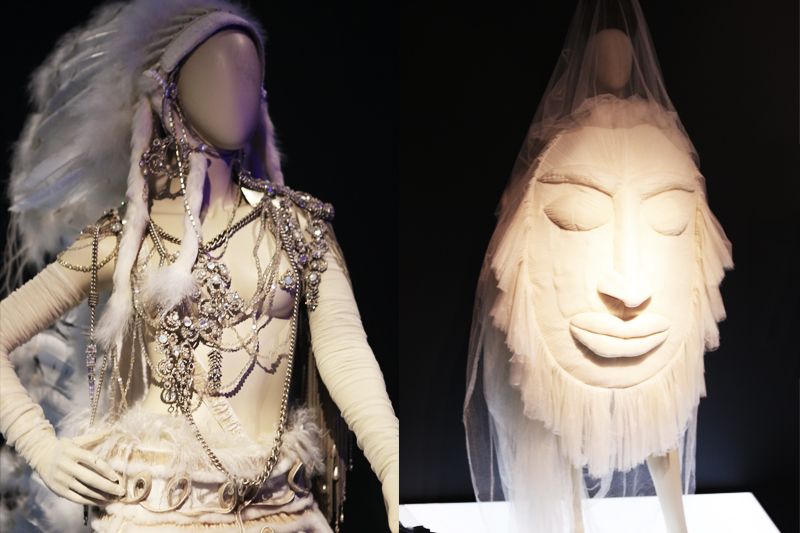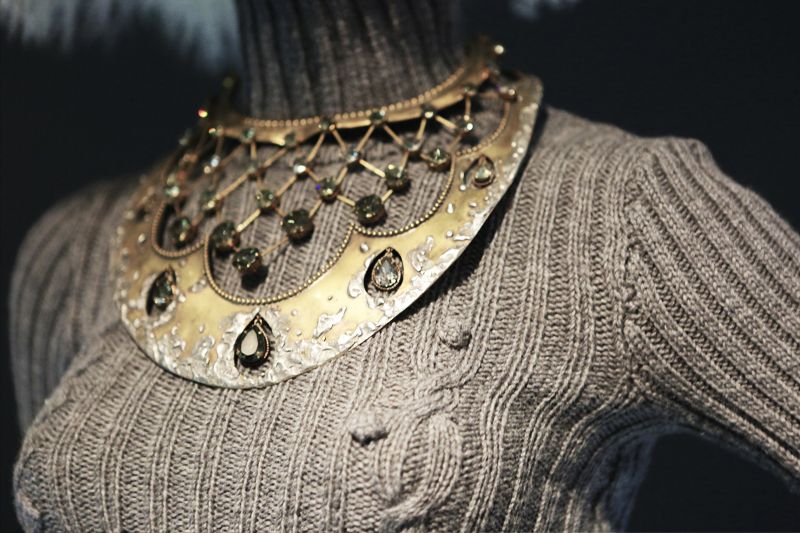 With over 160 pieces from the last three decades on display, my senses were overwhelmed. It can be easy for clothes sitting on display to be monotonous, but these were not mere clothes. Neither were they merely stoically on display. With mechanical runways, an assortment of archival videos, legendary fashion photography and personal memorabilia, the exhibit was akin to a carnival.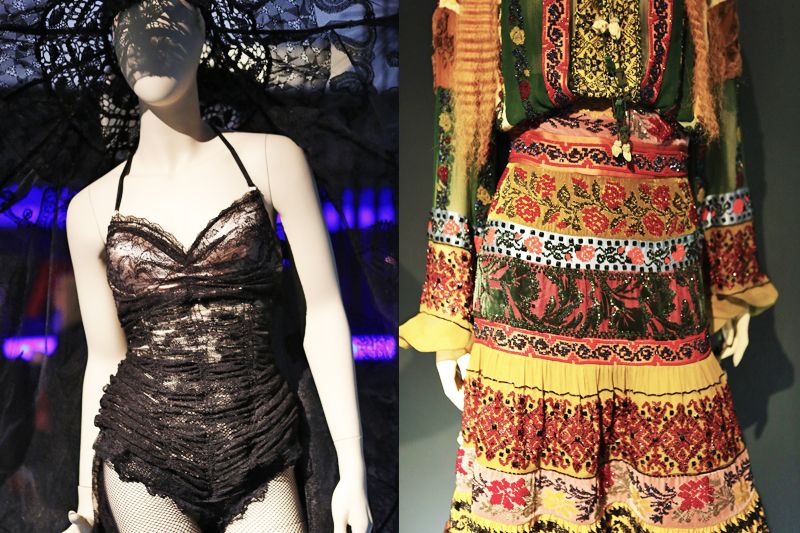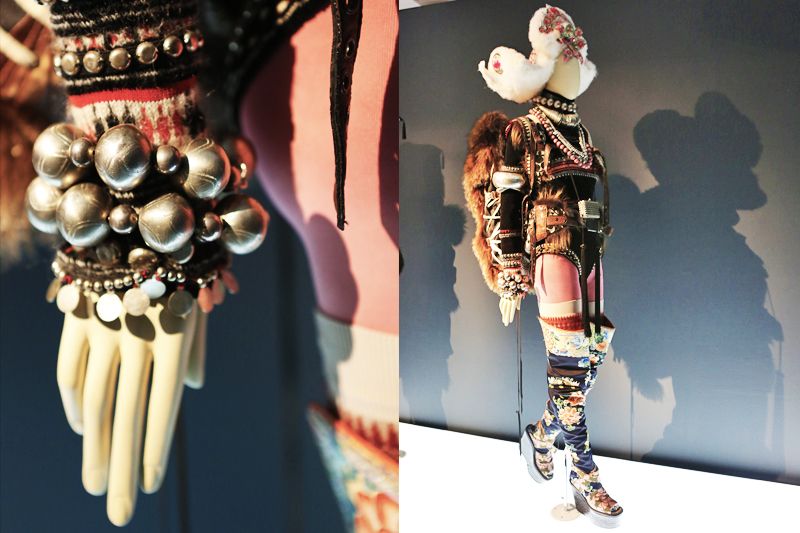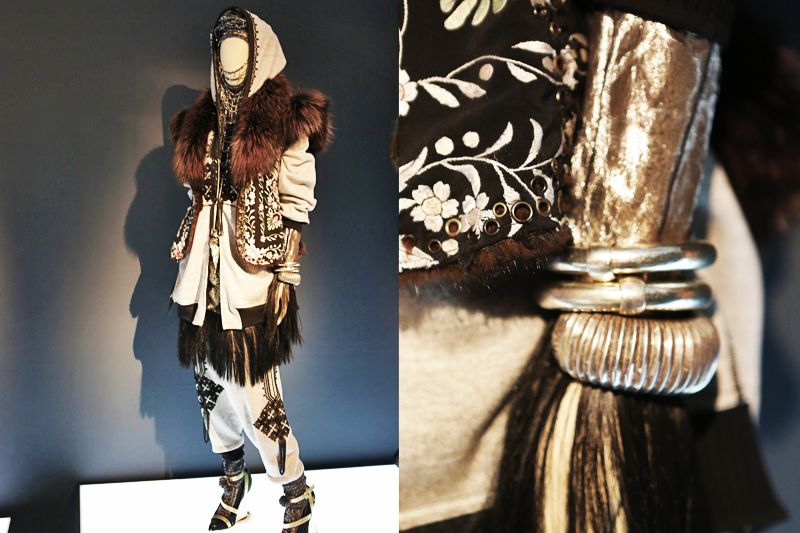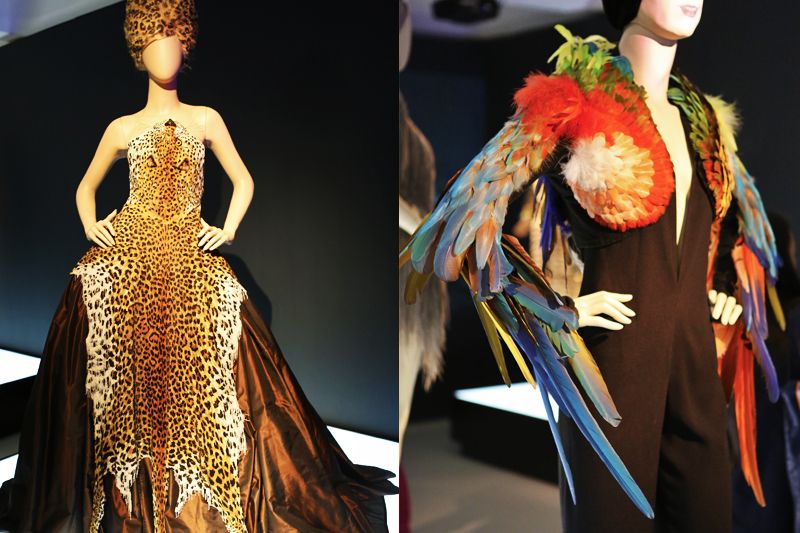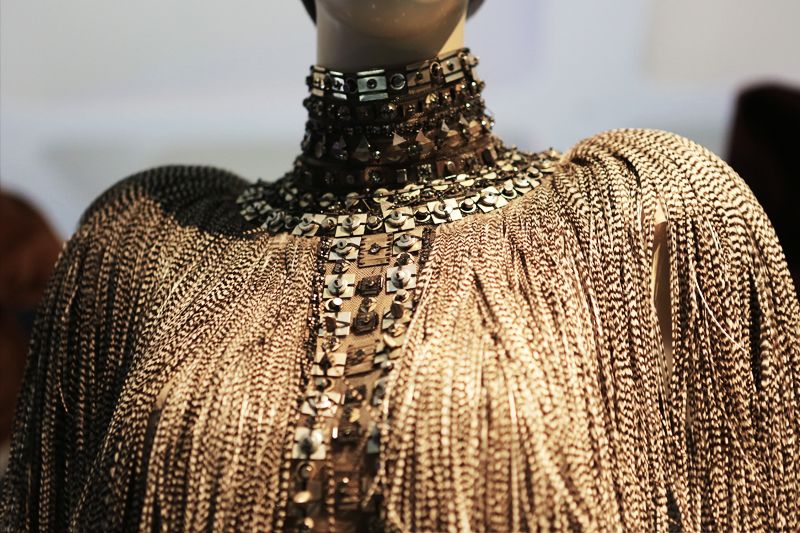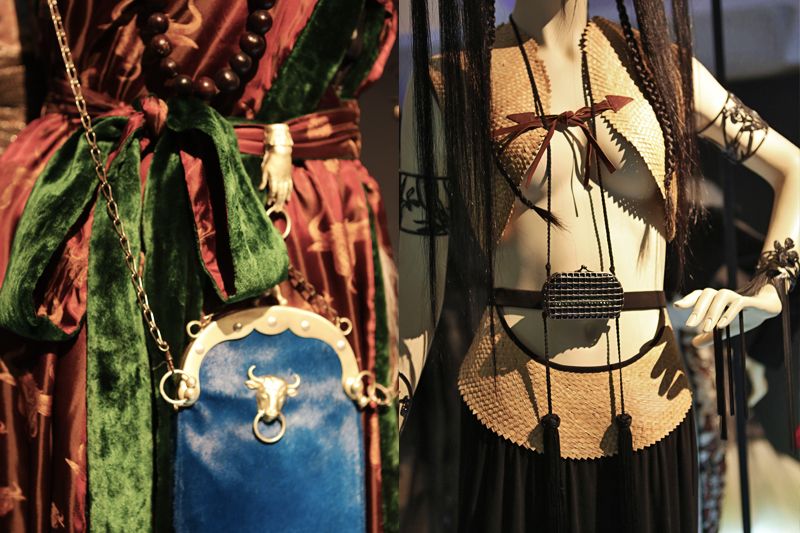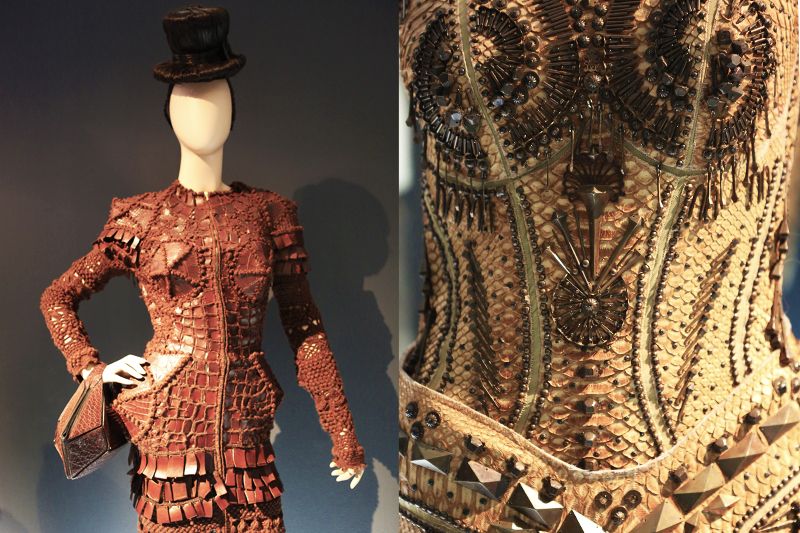 The show is divided into eight sections - The Odyssey of Jean Paul Gaultier, Punk Cancan, Muses, The Boudoir, Metropolis, Eurotrash, Skin Deep and Urban Jungle. Every section featured mannequins with faces that were alive, sneakily looking around and blinking, some even daring to speak and sing to visitors, all thanks to video projections. To see couture up close and in detail was a visual delight. I found myself standing awestruck many a times, unable to fathom the hours of effort and skill put into a garment. My favourite pieces were those that drew inspiration from nature and from various world cultures.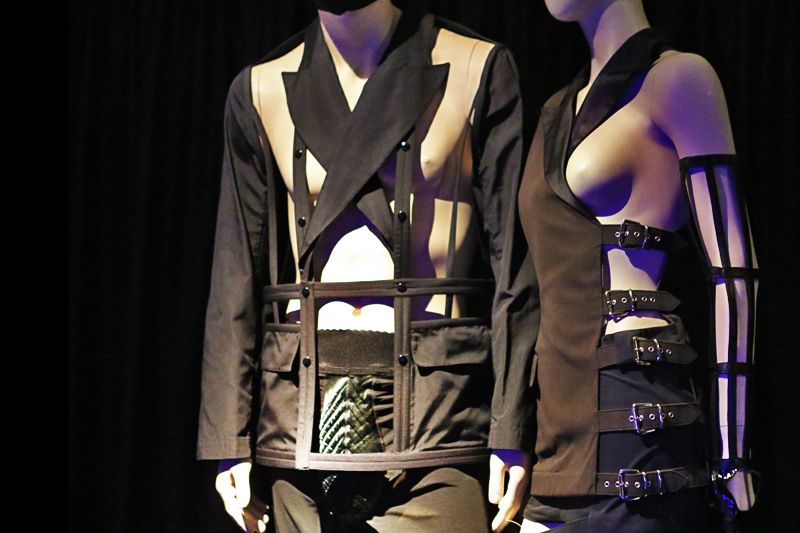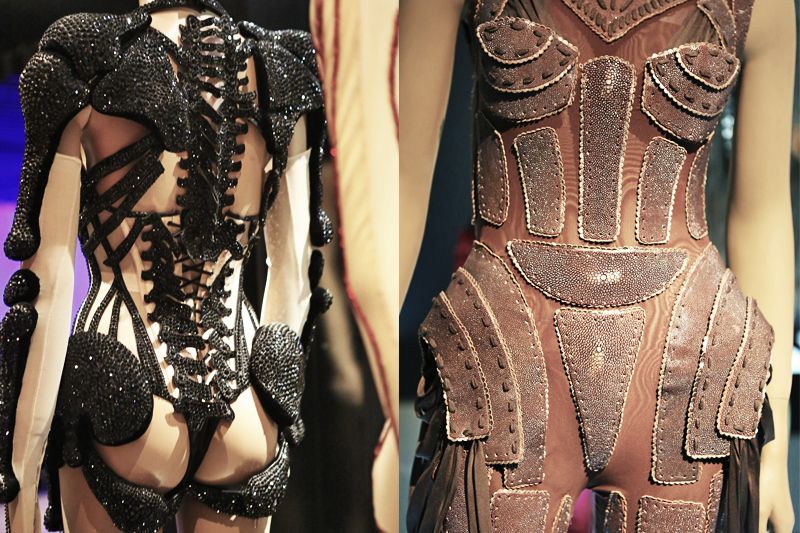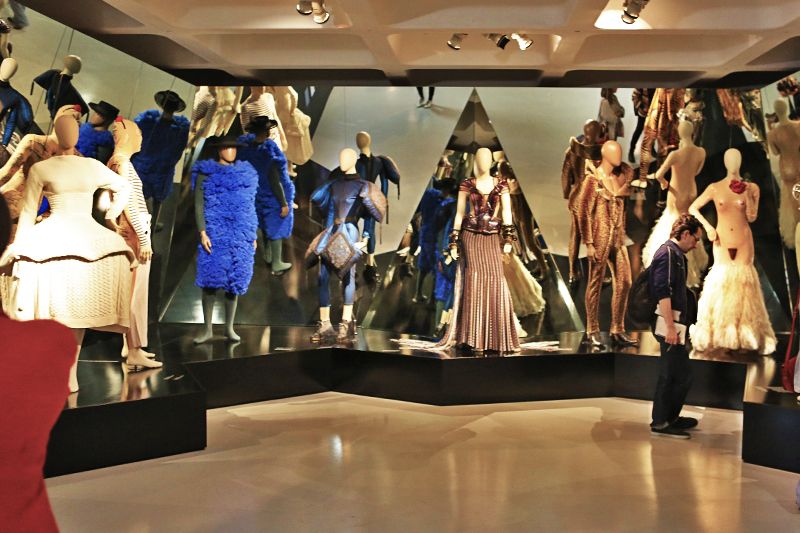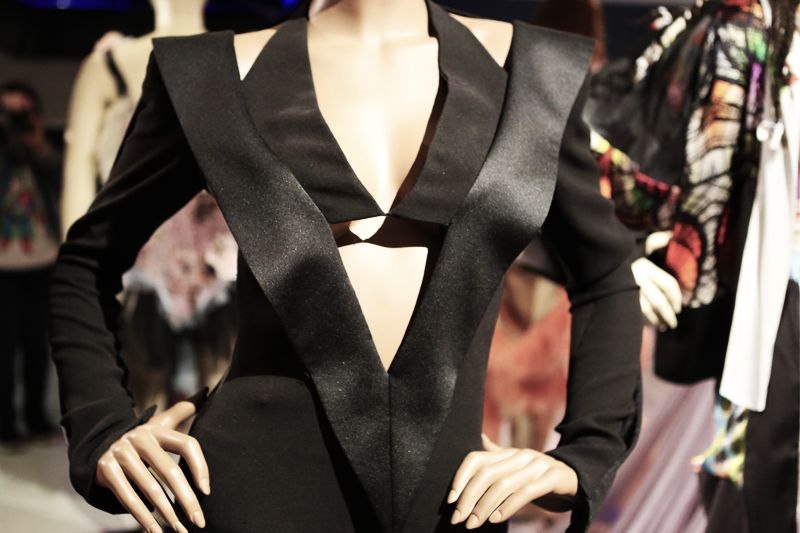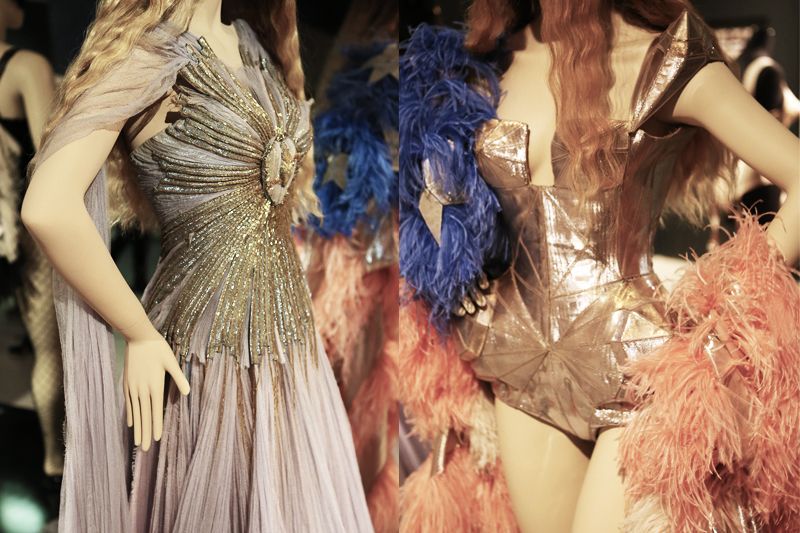 I was especially exhilarated at the Muses section when I saw one of my favourite artists being honoured as one of Gaultier's muses, Kylie Minogue. I've seen the clothes he's designed for her many times, in photos and videos and on tour, but to see them in person is a whole other experience. Others included in this section were Madonna (duh), Kate Moss and Naomi Campbell. Another piece that I was thrilled to see was the brown baby-bump pad he had designed for a then pregnant Jourdan Dunn at the Spring/Summer 2010 runway show.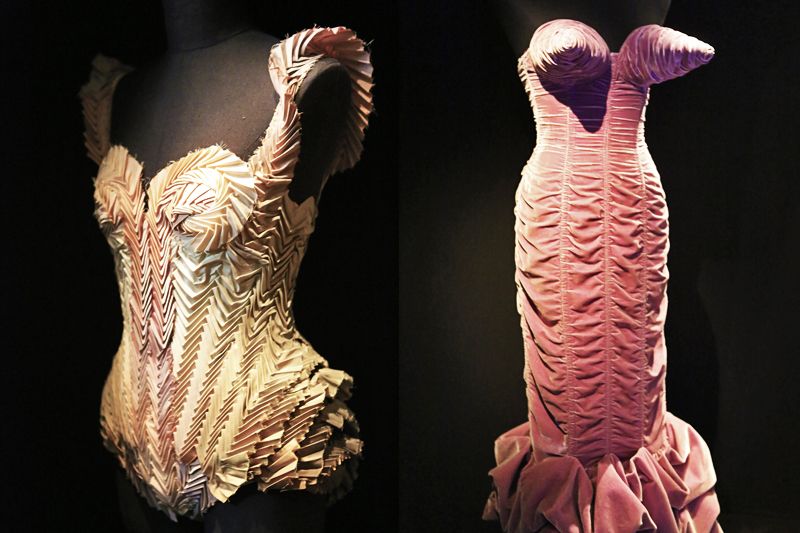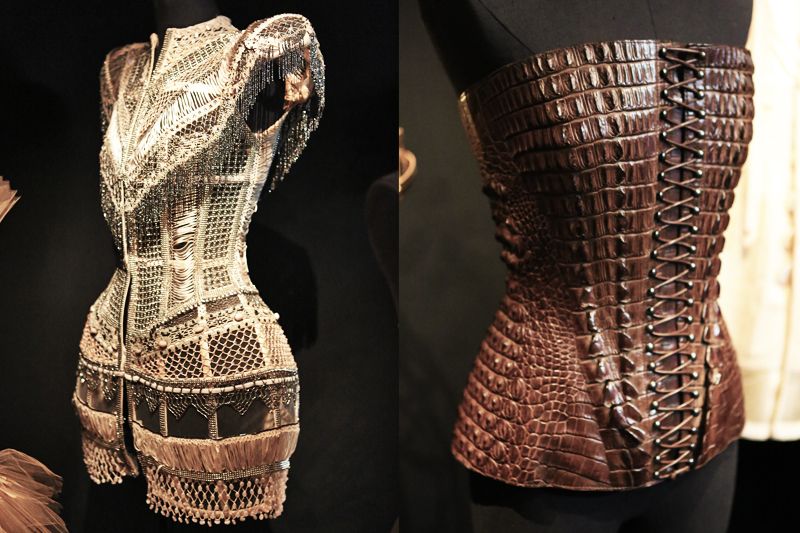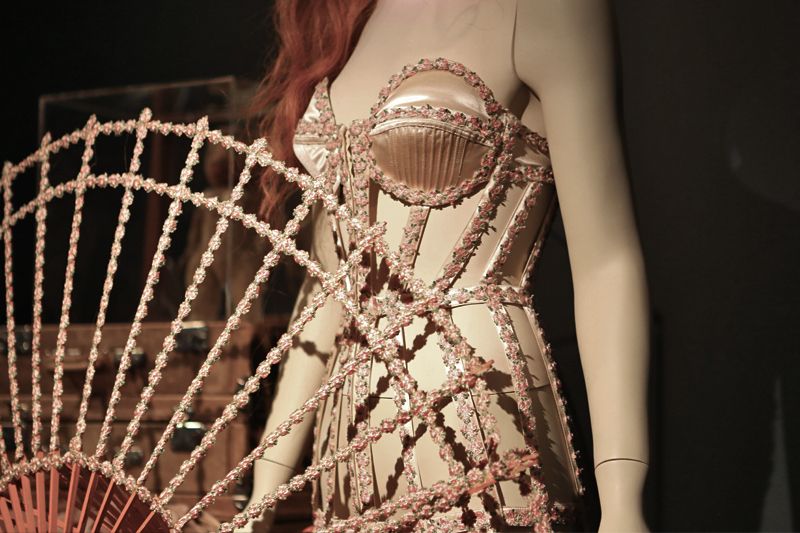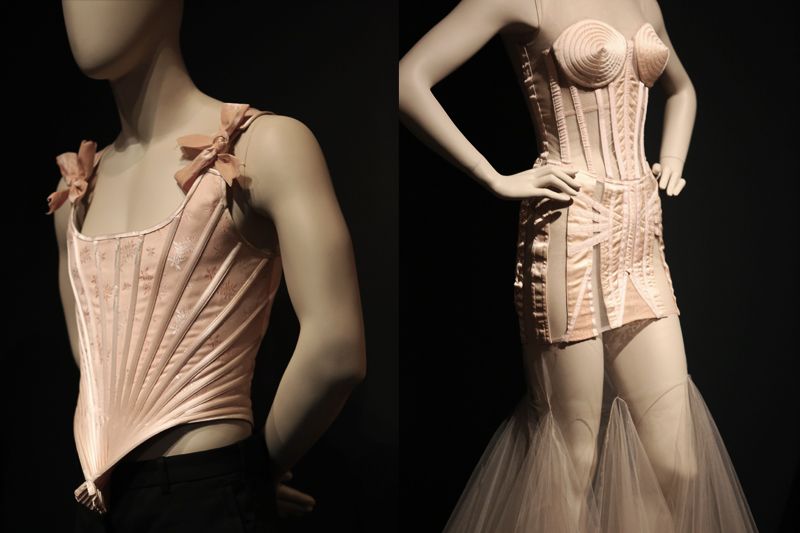 "The Fashion World of Jean Paul Gaultier: From the Sidewalk to the Catwalk" is at the Barbican from April 9 to August 25 2014. Do check this grand exhibition out if you're in London.
♥